Nova Scotia has now re-opened to any fully vaccinated Canadian; and since that announcement, the most common questions that I get asked are variations on the following: "I want to play Highlands Links, but what's the best way to get there?", "What else should I see while I'm there?" and "Is the course really as good as people say it is?".
Well, the answer to the last question is the easiest. Yes!
Cape Breton Highlands Links is arguably Stanley Thompson's best work—and Stanley Thompson is arguably Canada's best golf architect. Many of his courses are on various Top 100 lists, but this one is bandied about as one of the best on the planet. It really is a special place. I've previously opined why (link is here), but if you're unsure whether to place Highlands Links on your bucket list. Yes⁠—yes you should.
There are many ways to get there, but it really comes down to how much time you have. Flying is obviously the quickest, and there are several options to get to Cape Breton from all over the country. If you're in a hurry, Sydney is the closest airport to the Keltic Lodge. It's about a two-hour drive from the resort⁠—but it's two hours of the most beautiful scenery you'll ever see. You'll want to drive it during the day, so if your flight is late⁠—stay in Sydney and be sure to experience The Governor's Pub, for your first taste of Cape Breton food, music, and hospitality. There are even more options to fly into Halifax, admittedly a longer drive (about 5 hours); but time spent in Halifax, is always time well spent (more on that later).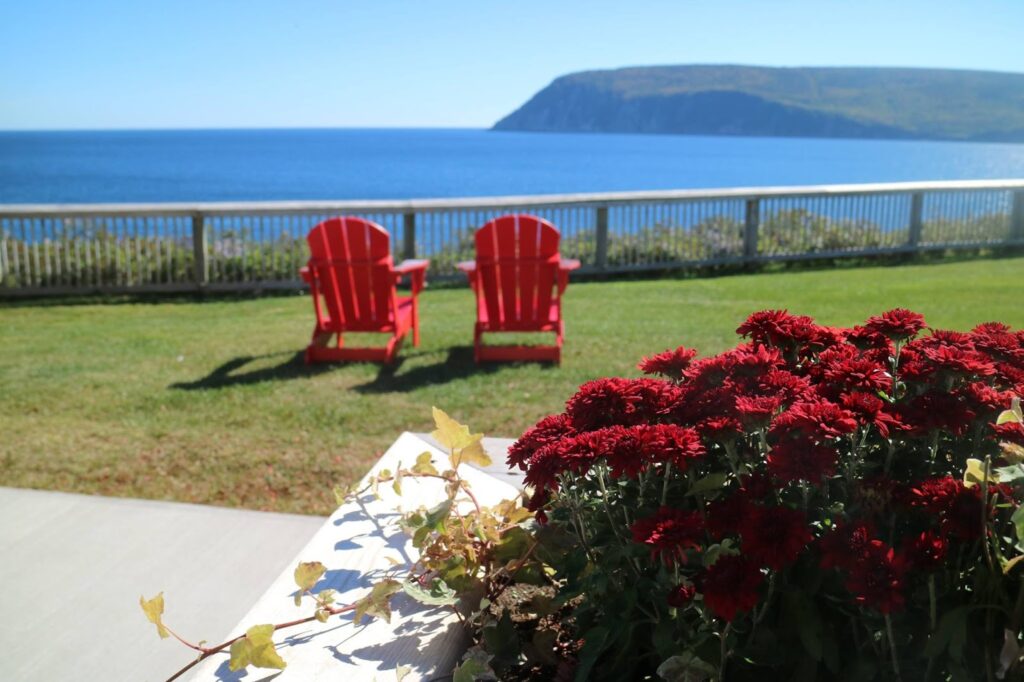 There is VIA service to Halifax, and as someone who is in love with the history and romance of 'riding the rails'⁠—passenger trains are my personal favourite way to travel. If you've never experienced Canada's cross country train service, filled with lounges, sleeper cars, dining rooms and the like—it should really be on your bucket list too. The eastern end of the line is in downtown Halifax, right on the waterfront, among the hotels and nightlife⁠—and as I said before; time spent in Halifax is always time well spent (but more on that later).
Thinking about driving to Cape Breton? I've done it several times now and I highly recommend it, especially if time is not a concern. It takes exactly 21 hours to drive from the GolfNorth Head Office in Waterloo to the front door of the Keltic Lodge (adjust for where you live). If you're into historic plaques, the entire history of Upper Canada, Lower Canada, and the Maritimes is laid out along the way. I've done the hero drive, where one drinks a barrel of coffee and hammers straight through⁠—I don't recommend it. First of all, I missed all the interesting things along the way; and second, by hour 20, the sound of my heartbeat had my wife ready to push me out onto the highway. Anyone who has driven to Florida knows what I'm talking about. Imagine spending 21 hours in a van with someone who played Pokemon Go the whole time! My advice is to take a couple days (or three) and make the drive part of the vacation.
If the plan is to divide it into two days of driving, the halfway point from my house, is a lovely tourist town in Quebec called Riviere-du-Loup. It was cottage country, going back to our Prime Ministers of the 1800's. Make sure to get there in time for dinner, as the restaurants are outstanding. One piece of advice; during the summer months, have a reservation in advance for both hotels and dinner⁠—the place can get very, very busy. Also be sure to see The Falls in the morning before you turn south through New Brunswick and on to Nova Scotia.
A three-day drive allows for a stop in Montreal or Quebec City (both excellent choices); and for the second night, Moncton or Saint John will make a lovely evening, and allow you to experience the world-famous tides on the Bay of Fundy.
Many are telling me that they intend to drive down this summer, as they aren't 100% ready to climb onto an airplane, but however you decide to travel, the remaining question is, "What else should I see while I'm in Nova Scotia?"
I've already alluded (twice) to how much I love the Halifax waterfront. Halifax is reputed to have more bars per capita than any other city in Canada—and I have no reason to doubt it. You can't swing a dead cat, without hitting a pub, night club, bar, restaurant, saloon, music venue, or any other name you can come up with for a night spot. Nearly all of them have live music. All of them have great food and great service. My personal favourites: The Five Fishermen for seafood, The Bicycle Thief for Italian, The Lower Deck for live music, and Johnny K's for a late night donair. Honorable mention goes out to Durty Nelly's, The Stubborn Goat, The Split Crow, The Halifax Alehouse, and a dozen more. It's hard to leave Halifax, but there's so much more to see.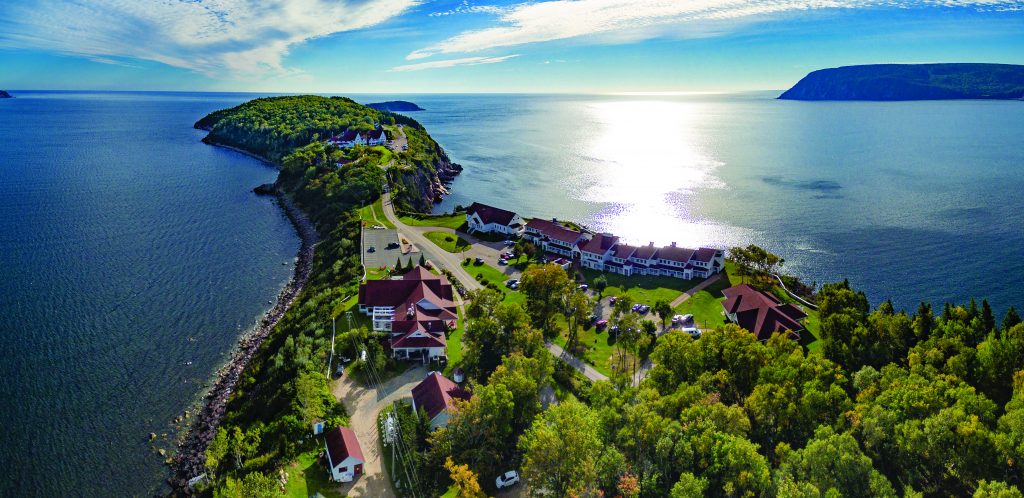 The world-famous Cabot Trail goes right past our front door at the Keltic Lodge. No trip to Nova Scotia is complete without taking in the stunning landscape of this epic drive. The town of Baddeck is the home of the Alexander Graham Bell Museum, an absolute must-see for the historian or scientist in the group. The Acadian village of Cheticamp features an entirely different French take on maritime cuisine⁠—and rug hooking! There are unique retail stores featuring one of a kind Cape Breton merchandise all around the Trail, and the restaurants are just as special. I've spent the better part of a decade looking for the best seafood chowder in Nova Scotia, and three of my top-five are on the Cabot Trail (obviously the Chef at the Keltic Lodge makes the best one). There is a preponderance of hiking available⁠—there might be more hiking trails in Cape Breton Highlands National Park, than there are Bars in Halifax!
If more golf is desired, the Cabot Links and the Cabot Cliffs are just off the Cabot Trail in Inverness. Coupled with Highlands Links, it's remarkable that three of the top 10 public courses in Canada are right here together on Cape Breton Island! The great secret is that there is even more excellent golfing⁠—Bell Bay, Ben Eion, and Portage are all excellent options, but there are great options at every price point.
Whatever method you choose to travel, and whatever else you decide to see, make sure that you plan to spend a few nights at the Keltic Lodge. Even if you don't golf at Highlands Links⁠—the Spa, the dining, the music and the views will make for an experience you'll never forget.