The Nova Scotia Health Authority, much like surrounding provinces, predicts coronavirus' peak to be in late April. Due to increased odds of community spread, this date chiefly affects highly-populated areas, mainly Halifax. As of April 7, 2020, 310 people have tested positive for COVID-19 in Nova Scotia. Less than three percent of all tests, however, returned positive. Thus, there's growing hope that summer's arrival will be a new beginning, of sorts, for the province, as life gradually returns to normalcy. Safe travel, post-coronavirus, will be of utmost importance for all, especially as hundreds of thousands of people seek momentary refuge from the city. One of those safe refuges is the Cabot Trail, primarily Keltic Lodge at the Highlands.
Safe Travel to Keltic Lodge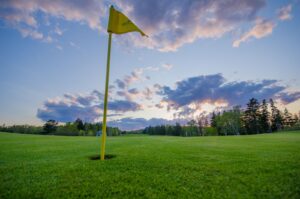 As we inch closer to our long-awaited opening day (June 1, 2020), we continue to diligently monitor the situation while also enhancing our already-stellar cleansing techniques. Safe travel to and from Keltic Lodge at the Highlands is as innate as an Atlantic Ocean sunrise, as our location on Cape Breton Island naturally fosters social distancing through the art of hiking, golf, picnicking, sailing, swimming, and cycling. Families, couples, and even small groups are urged to head north to the Cabot Trail en route to something special—something remote, wide-open, and undeniably beautiful. Because now, more than ever, Nova Scotians need a getaway that's equally rejuvenating, indulgent, adventurous, and relaxing.
10 Travel Tips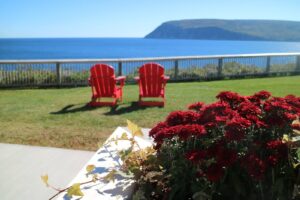 The days, weeks, and months that succeed COVID-19 will look vastly different depending on your location. There's no doubt that Canadians will continue to wrestle with the thought of safe travel to a bustling city. But, at the moment, city dwellers are aching for an outdoorsy adventure to a remote destination, such as Cape Breton Island's peaceful east coast. What makes Keltic Lodge at the Highlands so incredibly unique, particularly in comparison to neighbouring Cape Breton resorts, is that we combine the outdoors with sophistication, elegance, and charm. To ensure that your upcoming summertime escape to Keltic Lodge is nothing short of flawless, we've compiled 10 handy safe travel tips.
Continue to practice some level of social distancing as we all adjust to life after coronavirus.

Embark on a variety of outdoor recreational activities, perhaps ones that are foreign to you, such as nature photography, geocaching, or cycling.

Always carry a travel-sized bottle of hand disinfectant—and use it.

Continue to follow Nova Scotia's

public health advice

on safe travel.

Get plenty of REM sleep. It's a vacation, after all.

Stay hydrated.

Eat a balanced diet. That's easy, thanks to

our award-winning chefs

.

Don't be afraid to consult our masterfully-trained housekeeping staff about special requests. We're always here to help!

Remember to slow down. Take time to appreciate each other and the natural beauty of Keltic Lodge.
Luxurious Cape Breton Accommodations
Keltic Lodge at the Highlands is proud to be one of the top-reviewed Nova Scotia resorts. Our worldly staff takes great pride in providing the highest quality of hospitality to match our on-site amenities, nearby attractions, and award-winning golf course. To learn more about our luxurious Cape Breton cottages and a potential mid-summer stay, please give us a call today at 902-285-2880.